Winter Fun in Saratoga!
Looking for Winter Activities?


See What Saratoga's Winter Wonderland has in Store for You!
Saratoga has everything you need to plan the perfect winter getaway with that special someone in your life or your entire family. We will help you start your planning with some fun ideas and great winter stay packages. And don't forget to check out all the other great things to do in Saratoga throughout the seasons! Take in an intimate theater experience, or step back in time with the Saratoga National Historical Park, or just marvel at the change of seasons this weekend in Saratoga. Highlights of Saratoga Happenings are below.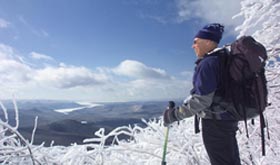 WINTER WONDERLAND
All Winter Long
Throughout the Region



Saratoga is a winter wonderland with countless outdoor recreation opportunities. Enjoy cross-country skiing, snowshoeing, snowmobiling, sledding, hiking, ice fishing and so much more. Beat the wintertime cabin fever with a fun-filled winter getaway to Saratoga.
SARATOGA HOME & LIFESTYLE SHOW
March 3-5, 2017
Fri 5PM-9PM; Sat 9AM-7PM; 10AM-4PM
Saratoga City Center
Featuring 120 regional exhibitors showcasing home improvement services, décor and furnishings, energy-saving products, outdoor living and more. The show offers great prizes, kids' activities, art show and more. Free admission.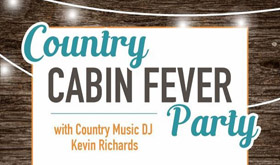 Country Cabin Fever Party
March 12, 2017
7PM - 10PM
Universal Preservation Hall


Come enjoy a night of line dancing and Late Winter fun! DJ Kevin Richards will give instructions so everyone can take part. Admission is $10 at the door, or stop by Universal Oreservation Hall during office hours (Monday-Friday 9-4PM). Doors open at 7pm.
Adirondack Sports Expo
March 18-19, 2017
Sat 10AM-5PM; Sun 10AM-4PM
Saratoga City Center


Get out and gear up for summer fun! This 12th annual show will feature everything for running, cycling, triathlon, paddling, hiking, healthy living and travel. Enjoy 150 exhibitors, great sales on gear (even ski gear!), demos, seminars and clinics.



Arts Fest Fridays: Gotta Dance!
March 31, 2017
6 pm - 8 pm
National Dance Museum
Come and enjoy international dance! We'll be featuring a fashion show, swing and salsa dancing, and ballet, tap, and swing. Watch classical Indian dance, Irish step dancing, and belly dancing, and a enjoy a classic dance film.


Winter Farmers Markets
Now through April, 2007
Various date and times
Various Locations


Saratoga prides itself on locally-grown, fresh products in their stores and on the tables in area restaurants. Our farmers'markets offer high-quality, local food and agricultural products, from fruits and vegetable to flowers and baked goods.


Live Harness Racing
March 2-31, 2017
Thursday - Sunday; Post times vary
Saratoga Casino & Raceway


Come bet on the ponies, then try your luck on the gaming floor with over 1,700 slot machines and grab a bite to eat at one of their dining options. Dance the night away at one of the region's hottest night clubs or spend the night at their newly opened hotel.


Mark Your Calendar
Here are some of the exciting upcoming events this Spring


Skiing and Snowboarding


Check out these ski mountains near Saratoga!
Gore Mountain
West Mountain
Whiteface Mountain
Willard Mountain
Snowshoeing and Cross Country Skiing


Where to snowshoe or xc ski near Saratoga.
Coles Woods Ski Trails
Garnet Hill Lodge
Lapland Lake
Saratoga Spa State Park
Ice Skating


We've got skating indoors and out
Gavin Park in Wilton »
Saratoga Lake »
Saratoga Spa State Park »
Saratoga Springs Ice Rink »
Snowmobiling


Here's where to make tracks:
Adirondack trails »
Corinth area trails »
Saratoga County trail map »
Saratoga snowmobile clubs »
Sledding


Find a good sledding hill
Clifton Commons Park »
Saratoga Battlefield »
Saratoga Spa State Park »
Saratoga County and Beyond »