Is there a better place to be than Saratoga in the summer? We don't think so.
World-class horse racing, beautiful golf courses, ballet, orchestra and big name rock 'n roll concerts.
We've got it all. Plus so many great restaurants, inns, and hotels.

Check out what's happening now!


#ILoveSaratoga 2017 Summer Sweepstakes
72 Hours in Saratoga on US!
Enter Now through July 31


Enter the 2017 Ultimate Summer Sweepstakes "72 Hours in Saratoga!" A 4 Day/3 Night, Jam-Packed, Fun-Filled Vacation for 2 in Saratoga Springs. Worth More Than $2,500! Is there a better place to be than Saratoga in the summer? We don't think so.
CLICK HERE TO ENTER!
Opera Saratoga
July 1-17, 2017
2:00 pm or 7:30 pm
Spa Little Theater, Spa State Park


Opera Saratoga will perform three pieces during its 2017 Summer Festival, Falstaff, Zémire et Azor, and The Cradle Will Rock - as well as their special concerts: Broadway in the 1930s, and Wand'ring Minstrels - A Gilbert & Sullivan Cabaret. A romantic experience awaits you in our intimate theater, nestled in the Saratoga State Park.
Tenth Annual All-American 4th of July Celebration
July 3 & 4, 2017
Downtown Saratoga
Admission - Free


Come one, come all to Saratoga's Fourth of July multi-day All American Celebration! Lots of family fun include the Firecracker4 Road Race, a parade, party in the parking lot, live music, a car show, kids' activities, fireworks, and so much more.
Independence Day at the Battlefield
July 4, 2017
10AM - 11AM; 2PM - 2:30PM
Saratoga National Historical Park


Take part in a live naturalization ceremony as individuals earn their freedom. Enjoy patriotic music and booming cannons. Join in 13 lemonade toasts to the "new" United States. Join Park Ranger Emeritus Joe Craig as he portrays a town crier.
New York City Ballet
July 5-15, 2017
2:00 pm - 8:00 pm
Saratoga Performing Arts Center


The famed NYC Ballet returns to Saratoga for their summer residency. New York City Ballet will feature 18 ballets by 6 choreographers Including 3 SPAC premieres. Plus, pre-performance talks, pre-shows, and children under 12 can enjoy free lawn admission on most nights.
Summer at Skidmore
2017 Special Events
Now through August, 2017
Skidmore College
Summer17 Series offers twelve weeks of world-class dance, music, theater, film, studio art, and literary readings by internationally renowned artists in residence Join us for extraordinary performances and special opportunities offering an intimate look into the creative process.
Saratoga Polo Season
July 7 - Sept. 3, 2017
Friday & Sunday at 5:30 pm
Saratoga Polo Grounds


Tradition continues for Saratoga polo's 2017 season! Check out the fast-paced action on historic polo grounds from the picnic-style, family-oriented grandstand area, or rub elbows with the elite crowd in the luxurious clubhouse. No matter how you view it, you're assured a fun time!
Circus Smirkus
July 11 and 12, 2017
1:00 pm and 6:00 pm
Saratoga Casino


Celebrating their 30th anniversary, this year's tour continues the tradition of Smirkus theme-based shows with "Midnight at the Museum." Original full-length show combining the best in traditional and contemporary circus styles all in a 750-seat European-style one-ring big top tent.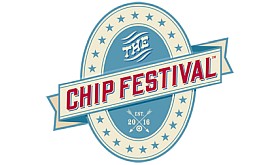 The Chip Festival
July 15, 2017
10:00 am - 4:00 pm
Saratoga Springs City Center


The Annual Chip Festival to be held in the birthplace of the potato chip! Featuring exhibitors from around the country, competitions, and activities that celebrate all things chip related, including potato, tortilla, and other varieties of chips, in addition to salsas, dips, and more.
Saratoga County Fair
July 18-23, 2017
9:00 am - Midnight
Saratoga County Fairgrounds


Kids of all ages love the Saratoga County Fair! Don't miss out on all the fun, plus, the fair food, drinks, live music, magic, amusement rides, pig racing, smash-up derby, rodeo riding and so much more!
Rain or shine. Free admission!
Saratoga Shakespeare
July 18-20 & August 1-5, 2017
Tuesday - Saturday 6PM
Congress Park, Downtown Saratoga


Saratoga Shakespeare Company presents "A Season of Magic." Enjoy the performances of two works by William Shakespeare this summer, "A Midsummer Night's Dream" and "The Winter's Tale." They will also host Shakespeare for All with the community.
Hats Off Music Festival
July 21 & 22, 2017
7:00 pm - 11:00 pm
Downtown Saratoga Springs


The 2017 Hats Off Music Festival days will host six bands ranging from rock and blues to instrumental, solos, and chorus. In celebration of opening weekend at the track, the music festival is designed to add another element of entertainment to an already busy weekend!
Saratoga Race Course Meet
Late July - Labor Day 2017
Post times vary
Dark Days on Tuesdays


The Thoroughbreds take center stage in Saratoga's 154th season. Join the excitement, special events and soon-to-be historic moments all packed into another thrilling 40-day meet! This year presents new events alongside Season traditions and perennial favorites.
Yaddo Garden Tours
Now - September, 2017
Saturday and Sunday: 11am
Tuesdays during meet
Yaddo Garden Gate


Docent-led garden tours meet at the main fountain near garden entrance gate and only include the gardens. Learn the history of the Trask family, the mansion and the history and creative energy of the Yaddo Gardens. Tours are $10. Gardens are open daily from dawn to dusk, free of charge.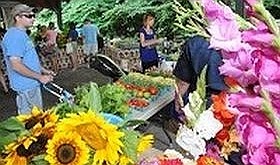 Summer Farmers' Markets
Now through October 2017
Saratoga National Historic Park
May marks the beginning of our outdoor farmers' markets! Saratoga's agricultural excellence is revered by locals and visitors alike. Take in fresh, locally grown produce, hand-made products, and live music. See
www.spacityfarmersmarket.com/
and
www.saratogafarmersmarket.org/
for sites and details.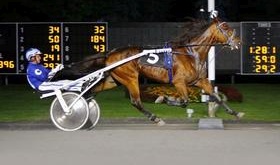 Live Harness Racing
Thursday through Sunday, post times vary
Saratoga Casino and Raceway
The Saratoga Casino & Raceway will welcome back live harness racing with its 76th season on their beautiful half-mile track. Come bet on the ponies, then try your luck on the gaming floor with over 1,700 slot machines, grab a bite to eat at one of their dining options. dance the night away at one of the region's hottest night clubs or spend the night at their newly opened hotel.
Oklahoma Training Track Tours
June 1 - October, 2017
National Museum of Racing


Find out why this beautiful and historic site is a favorite base for leading trainers such as Todd Pletcher and Nick Zito. Behind the scenes tours are available from June to October. This walking tour covers approximately 1 mile and lasts for 1.5 hours. Reservations Required.


Get Into the Swing of It
Golf Courses throughout Saratoga County
Now through Fall


Saratoga is a golfer's paradise with award-winning courses at every turn. From the pristine links at Saratoga National Golf Club to the unique landing strip at Airway Meadows, you're sure to find a course to suit your tastes. Get ready to tee off!


Mark Your Calendars
Coming in August


Philadelphia Orchestra, August 2-19
Chamber Music Festival, August 6-22
Fasig-Tipton Horse Sales, August 7-8, 12-13
9th Annual Canal Splash, August 11-20
Saratoga Arts Celebration, August 19-20
Travers Stakes, August 26
Final Stretch Music Festival, Sept 2-3
ilovesaratoga.us
You Won't Believe All There Is to Do!


The Historic Saratoga Race Course
Also known as the "flat track," the Saratoga Race Course is the oldest continually operating Thoroughbred horse racing meet in the United States. Sports Illustrated has recognized The Saratoga Race Course itself as one of the top ten sporting venues in the world. Opened in 1863, it is the third oldest racetrack in the US, though it is often considered to be the oldest sporting venue of any kind in the country. The meet today lasts a total of 40 racing days, with races held six days per week.
The Hats off to Saratoga festival or "Hat Day" is an annual event on Opening Weekend. Popular races include The Travers Stakes, the Whitney Handicap, and for Steeplechase lovers, the A. P. Smithwick Memorial Handicap.
Click for more details.
The Saratoga Performing Arts Center
Locals and frequent visitors affectionately refer to this as SPAC. SPAC is the summer home of the New York City Ballet and the Philadelphia Orchestra in an acoustically ideal amphitheatre in the heart of the Saratoga Spa State Park. For 35 years, SPAC has hosted the Saratoga Jazz Festival and a Fall Wine, Food and Ferrari Festival with huge crowds from around the world.
Every year, SPAC hosts rock, pop and country artists from Brad Paisley, to the Dave Mathews Band, the Beach Boys, Elton John, Nickelback, and more.
Click for more details.

The Saratoga Casino and Raceway


The long-time home to Harness Racing, the Saratoga Casino and Raceway is also now home to 1,000 video gaming machines and the Vapor Night Club.
More than 2 million people per year now visit the Saratoga Casino and Raceway to try their luck, to enjoy a night out, to watch live harness racing, or to dance the night away.
Click for more details.
Saratoga National Historical Park


Here in the autumn of 1777, American forces met, defeated and forced a major British army to surrender. This crucial American victory in the Battle of Saratoga renewed patriots' hopes for independence, secured essential foreign recognition and support, and forever changed the face of the world. Today, tens of thousands of people visit the Saratoga National Historical Park every year by car, by bike, and on foot to see the Battlefield itself, Victory Woods, the Schuyler House and the Saratoga Monument.
Click for more details.
Saratoga Spa State Park


Saratoga Spa State Park, distinguished by its classical architecture and listed as a National Historic Landmark, is noted for its diverse cultural, aesthetic and recreational resources. In addition to the nationally-known Saratoga Performing Arts Center, the Spa Little Theater, the National Museum of Dance, the Saratoga Automobile Museum, the Gideon Putnam Resort and Roosevelt Baths and Spa, the park offers a multitude of traditional recreation opportunities.
The Peerless Pool Complex consists of a main pool with a zero-depth entry, separate slide pool with a 19' double slide and a children's wading pool with a mushroom fountain. The Historic Victoria Pool is a smaller pool surrounded by arched promenades.
Both pool areas include food and beverage services, showers, locker rooms and restrooms.
The Saratoga Spa State Park Golf Course offers two beautiful golf courses; a championship 18-hole course and a challenging 9-hole course, complete with pro shop and restaurant. The gentle terrain offers picnic areas, shady streamside trails, suitable for the nature-lover or the casual walker, as well as certified running courses used by joggers and high school and college athletes. Winter activities include cross-country skiing on approximately 12 miles of trails, ice skating, ice hockey.
Click for more details.
Saratoga County Museums


Saratoga County is home to the National Bottle Museum, the National Museum of Racing, the National Museum of Dance, as well as the Saratoga Auto Museum, the Brookside Museum and Saratoga County Historical Society, and the Ulysses S. Grant Cottage. Visitors to Saratoga County can also tour the New York State Military Museum, the Saratoga Children's Museum, the Saratoga Springs History Museum, the Waterford Historical Museum and Cultural Center as well as the Tang Teaching Museum and Art Gallery at Skidmore College. Please click here to learn more about the Chamber's Museum Pass program to help you explore all of these museums across Saratoga County.
Click for more details.
Saratoga County Golf Courses


Visitors will find some of the best golf value in the Northeast as well as a wide range of styles and locations in which to enjoy a round with friends and family. From Airway Meadows, to the Ballston Spa Country Club, to Brookhaven Golf Course and the Saratoga Lake Golf Club, tee times are easy to come by as well as many scenic vistas from which to tee it up. There are 27 holes of golf at the Van Patten Golf Course, a championship links style course at McGregor Country Club and Saratoga National Golf Club is considered one of the top 100 public courses in the US according to Golf Digest. There is also a championship and a separate executive golf course within the Spa State Park which are enjoyed by many as well as indoor golf at Tark's Indoor Golf Center and the Great Indoors Golf Center.
Click for more details.
Saratoga's Spas and Mineral Springs
Saratoga has long been known as the "Queen fo the Spas." Today, visitors can still enjoy natural mineral baths from the bubbling springs below or more modern treatments at several local spas. With 18 naturally occurring mineral springs, you can "take the cure" as visitors did during the Victorian Age.
The spas and mineral springs were among the first major attractions to Saratoga and they continue to flow throughout the area.
Click for more details.
Saratoga Polo
From the dust of over 2,000 years of history, polo, the game of kings gallops through the next millennium. For the past 100 years, polo ponies have thundered up and down the fields of the Saratoga Polo Club, leaving an impact as exciting as in the times of warriors and princes.
Saratoga Polo features exceptional fields and a great clubhouse. From July through Labor Day, Saratoga Polo offers a series of events that are fixtures of the Saratoga summer attracting both participants and spectators from around the world.
Click for more details.