SPECIAL SARATOGA LODGING PACKAGES

Take advantage of our insider knowledge. Let us be your concierge!
Ultimate Saratoga Experience Packages
Throughout the year--whether its golfing, horse racing, the ballet, gaming, history, or the arts-- Saratoga has the very best to offer you!
Click on any package to request information or call 800.653.0231

All packages can be customized. All prices are per person, based on 2 in a room and include tax.

*Packages will be fulfilled by Empress Travel.
2 nights lodging,
2 tickets to Ballet OR Orchestra,
lunch or dinner at Hall of Springs,
National Museum of Dance,
2 nights lodging, dinner for 2,
Admission to choice of 3 museums
(Dance, Racing, Automobile, Battlefield,
History, Military Historical Society),
taxes & gratuity.


2 nights lodging,
At The Rail lunch,
Backstretch Tour,
National Museum of Racing,
dinner for 2, taxes & gratuity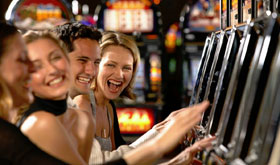 2 nights lodging, breakfast,
Harness Race named after guest,
2 programs, Winner's Circle photo,
dinner for 2 at Fortunes,
2 nights lodging, 2 Massages,
2 Mineral Baths, 2 Facials,
2 bottles of Saratoga Water,
2 admission to History Museum,
2 nights lodging,
breakfast daily,
2 rounds golf/cart/lunch,
3 balls (sleeve), dinner for 2,